Leominster & Martley Osteopathy and Ear Care Clinics
Martley & Leominster
Osteopaths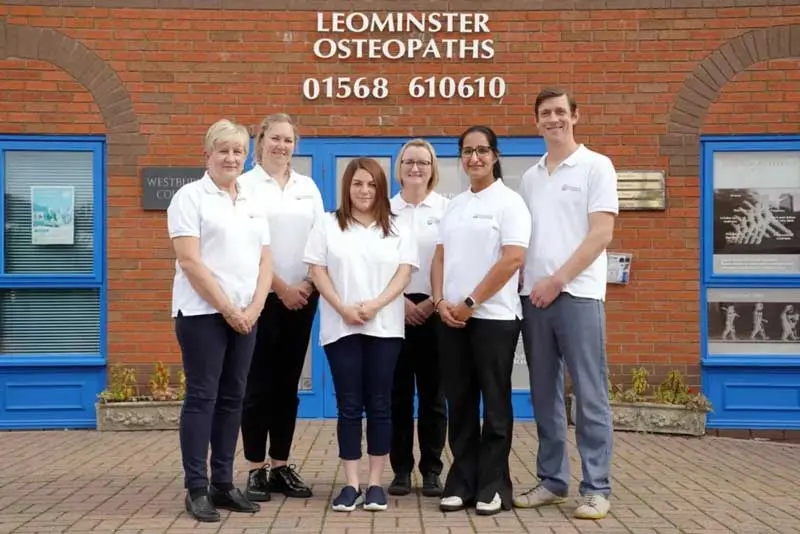 Visit Either Of Our Osteopathy Clinics in Leominster and Martley
Leominster Osteopaths was set up in 1989 and is currently run by Directors Chandan Babra and Mark Roughley who is the Principal Osteopath and has been helping people out of pain since 2009.
We pride ourselves on a set of a values that guide every aspect of our work, benefitting both our team and patients. These values lie at the heart of the care that we provide:
Patient-Centric Care: Putting our patients at the heart of everything we do.
Excellence Every Time: Striving to deliver exceptional service consistently.
Compassion, Empathy, Professionalism: Bringing care and professionalism to every interaction.
Supporting the Local Community: Actively supporting and contributing to our local community.
Valuing Our Team, Sharing Ideas: Fostering teamwork, respect, and innovation among our team.
Long-Term Commitment to Support: Providing Consistent Care and Connection.
Restoring balance and reclaiming your health.
We are dedicated to helping you overcome your challenges that hinder your well-being. Whether you're struggling with pain, discomfort, or imbalances in your body, our comprehensive support is here for you. With a holistic approach that considers all aspects of your health, lifestyle, and unique circumstances, our goal is to restore balance, enhance vitality, and empower you to reclaim your health and live life to the fullest.
Amanda Edwards
2023-05-03
Absolutely brilliant, thank you Stacey for clearing the wax from my ear. Very quick and painless.
Always a pleasant experience to visit. The team are exceptionally helpful and one never feels rushed. I always leave the clinic 'treading on air' after my foot treatment – I would recommend wholeheartedly.
All the team are fantastic! I went there to get my ears cleaned but they informed me they were fine. I loved their honesty and did not charge me for their time. I will be going back to get help with my back.
I first went to Mark about 7 years ago when I had just turned 70. At the time I was restoring an old cottage with land and needed to be very fit. However, I kept getting back problems. Since having regular treatment ( four sessions a year) with Mark my back has been fine. Cottage now sold and back in Cheltenham but travelling to Leominster to do my four sessions a year. Mark is a classical osteopath - in that he treats the whole body rather than focussing on symptomatic relief. That way an individual can find the root cause of the problem and in my case a long term solution to their back pain.
Booked with the chiropodist (Stacy) to investigate a condition I'd had for some years, walked out 45 minutes later completely sorted, brilliant, would recommend 100% 👍
Top class treatment and a lovely warm friendly place to receive your treatment.
Having had back problems for nearly 50 years, I have experienced a number of Osteopaths over the years. I find Mark to be the best one out of all of them, efficient, welcoming and with empathy too. Cannot thank him enough for all the help and care over the time I have visited Mark in Leominster.
Chris Whitelock
2022-07-05
I have used this practice both for Osteopathy and foot care and found the service to be exemplary with professional and attentive care.
Mark and the team are always great.